Looking to use visuals to enhance your DJ performance and persona? Need VJ software that gets you started quickly and easily?
Then don't waste time and energy learning how to use complicated software and sourcing your own visual media. Let SYQEL visualize your music for you. Make a name for yourself with stunning visuals to go with your music every time you perform – no matter how much time you have (or don't have.)
What matters when it comes to choosing your VJ equipment?
---
In addition to aesthetics and price, there are other aspects of VJ software to consider: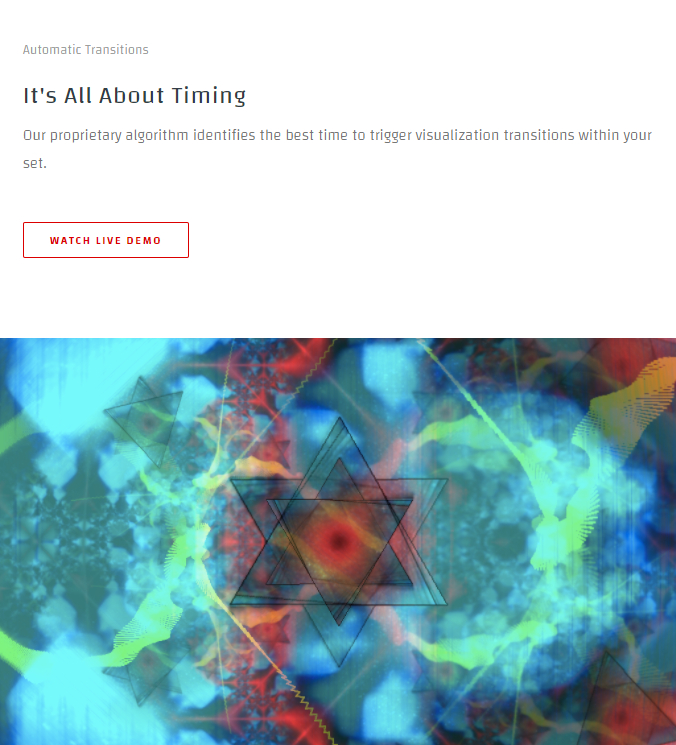 Software Compatibility

SYQEL receives audio input from any audio source (desktop, microphone, etc.). The app is designed for all operating systems. It runs on desktop or online, and it's easy to stream with.

Time Spent Setting Up and Using Software

Set up SYQEL in just 5 minutes: Just download the app, choose your audio input and framerate, and let the power of AI react to and generate visuals for you.

Ease of Software Usage

Downloading SYQEL is easy. Using it is, too. Just open the app and connect to your audio source. You can also integrate SYQEL onto any streaming platform (Twitch, Facebook, YouTube, etc.) with your personal DJ URL, provided to you when you sign up.

Visual Media Generation

SYQEL separates itself from other VJ software because we provide all the visual media content you need for your set. Instead of sourcing or building visual images and transitions, SYQEL uses 50,000+ visuals and transitions when reacting to and visualizing your music, so you don't have to build any content yourself.

Software Learning Curve and Fine-Tuning Visuals

Other VJ software requires you to build an entire visual set to go with your audio set. The SYQEL app's AI has already fine-tuned all visuals, so all you have to do is choose the framerate, the number of seconds a visual is on-screen, and how long the visualizer spends making a transition from one visual to the next. You just mix the audio, and SYQEL will take care of the visuals.
Compare SYQEL with other top-rated VJ software.
While the end goal of all these products is the same – a stunning visual experience for your listeners – they each take a very different approach. Compare SYQEL to these other popular pieces of software and find the one that's best for you.
In the end, it always comes down to what you need.
If you need to upgrade your listeners' experience and build your DJ persona, visual media is your show's missing element. If you need to make visuals quickly and with little effort – SYQEL is the VJ software for you.
---
share a music experience in a new way. start for free.