SYQEL vs. Windows Media Player: Desktop App vs. Built-In Windows App
Windows Media Player is a built-in app with a limited number of visuals, while SYQEL is the music visualizer app that can generate over 50,000 exceptional visuals, and be set up in 5 minutes.
SYQEL vs. Windows Media Player: Fast and Simple Feature Comparison
Feature
Software Compatibility
Windows/Mac
Windows
Visual Set Design Time
0 minutes. SYQEL generates visuals in the moment.
Visualizer runs on playlists that you build
Livestreaming Connectivity
Twitch, YouTube, Facebook, OBS, Twitter
N/A
Visual Quality
8K ready
Dependent on resolution of visual output device
Number of Included Visuals/Transitions
50,000+
3 (can install up to 15 more from Microsoft store)
Audio Input Source
Any
From PC playlists
Visual automation
Always
Always
Audio Freedom
Change your audio set at any time, SYQEL reacts.
Must create audio playlist prior to usage
Price
$299

Lifetime Software License

Standard with Microsoft PC

s
Want to try it? Get your free SYQEL account and visualize music now!
SYQEL vs. Windows Media Mixer:
An In-Depth Feature Comparison
---
Which product best suits your needs?
Software Compatibility
SYQEL can be downloaded as a desktop app on Windows/Mac. There are very few system requirements to use the app. It can also act as a web-based app, so you can generate visuals online and off. SYQEL can be set up so that it receives any audio source: a desktop, a microphone, you name it. This means that you can use any form of audio DJing equipment you own (or will own). The app can also be connected to your Twitch, YouTube, and Facebook accounts for livestreams using your own personal DJ URL.

Windows Media Player comes standard with Windows 7 systems and later. Because it is within the standard Windows package, Windows Media Player is not a robust app. It is not made to be compatible with DJing equipment. If you want to broadcast, you have to use "Gaming Mode," which takes your microphone and camera as inputs. If you want to show Windows Media Player visuals on any device other than your home computer, you also have to access Windows Media Player from your home network using a Windows Live ID to show visuals.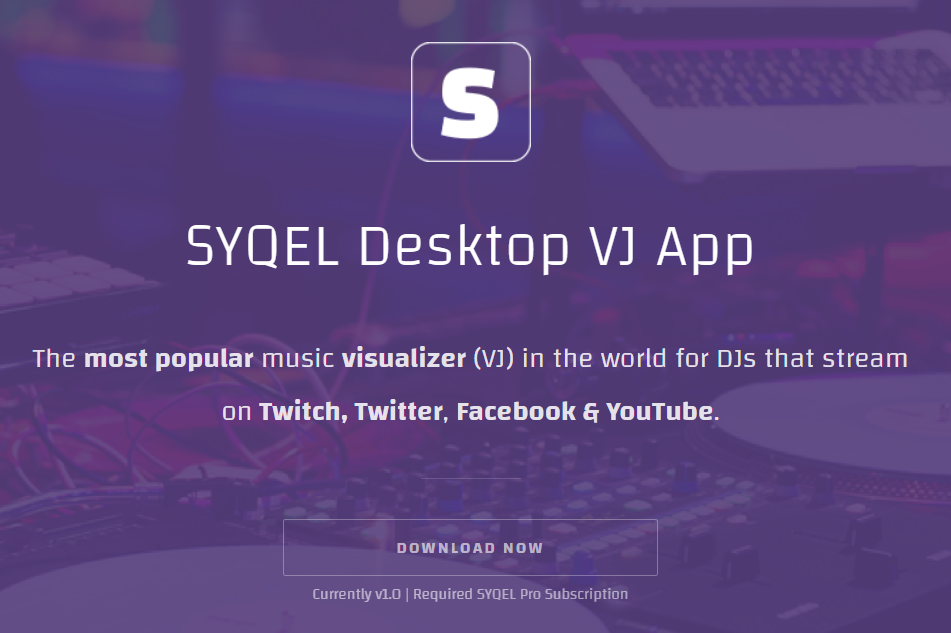 Time Spent Setting Up and Using Software
If you want to give VJing with this app a shot, you have to move audio files from your music folders to Windows Media Player to build a playlist. You must get a Windows Live ID to play live anywhere other than your PC. You must connect to your home network anytime you want to access your setlist.

With SYQEL, there is no complicated interface you need to learn. You just download the software on your PC. Choose your audio input (laptop, microphone, whatever you choose) from your online account and open the desktop app. The app immediately starts generating visuals (like to one pictured on the right.) Modify the framerate, visual duration, and transition times. Modify your set and SYQEL will adjust automatically. It takes 5 minutes to set up and start using SYQEL.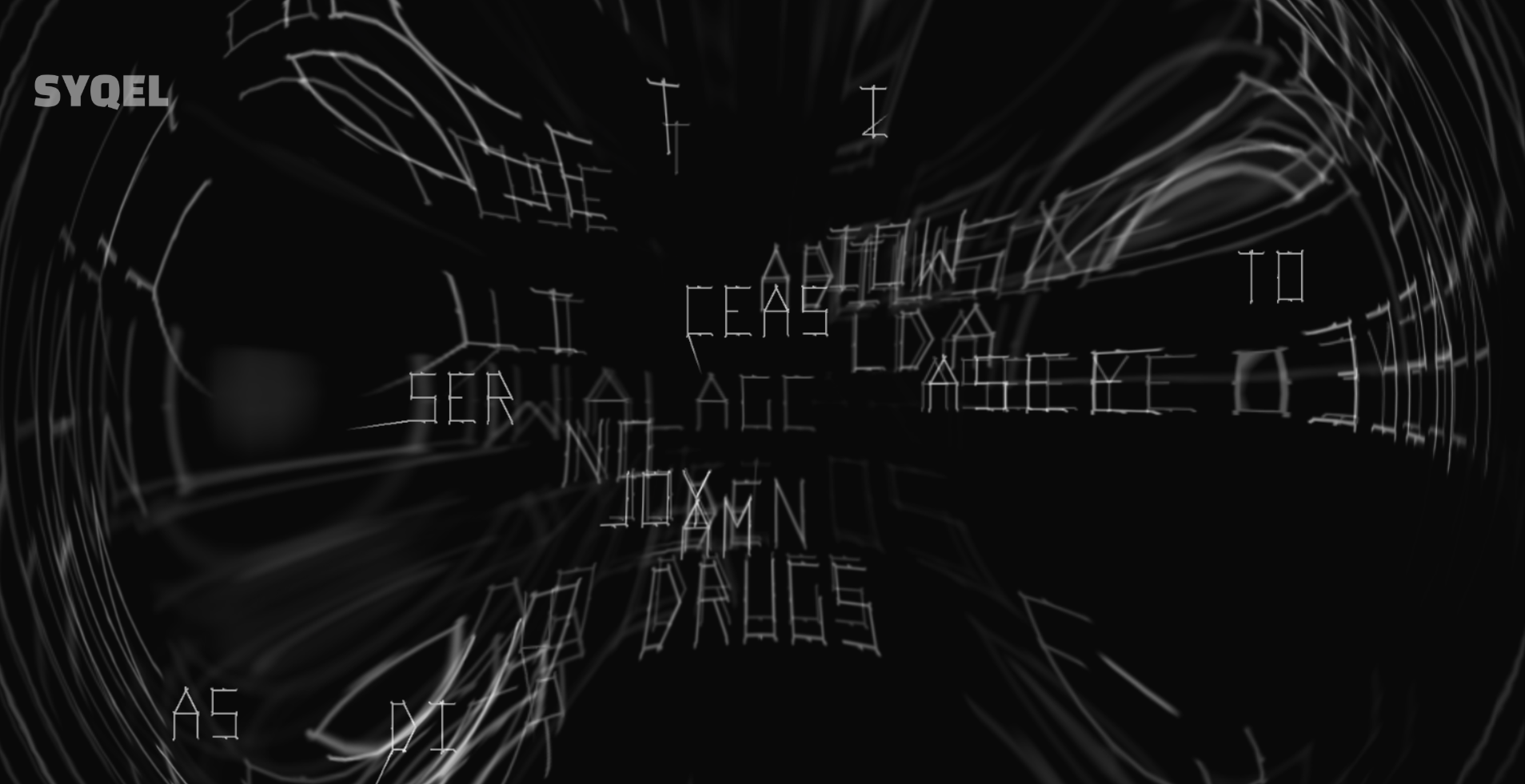 Ease of Software Usage
SYQEL uses the power of AI to automatically react to any designated audio input and generate visuals for you in real time (like the visual pictured on the left.) You don't have to think about managing visuals at all. The SYQEL app does all the work of creation, so it's very easy to use.

Because Windows Media Player is limited in choice and audio input capabilities, it is simple to use when actually generating visuals. You right-click anywhere on the screen, and you are shown a menu with extremely limited visualization options (as pictured on the left.)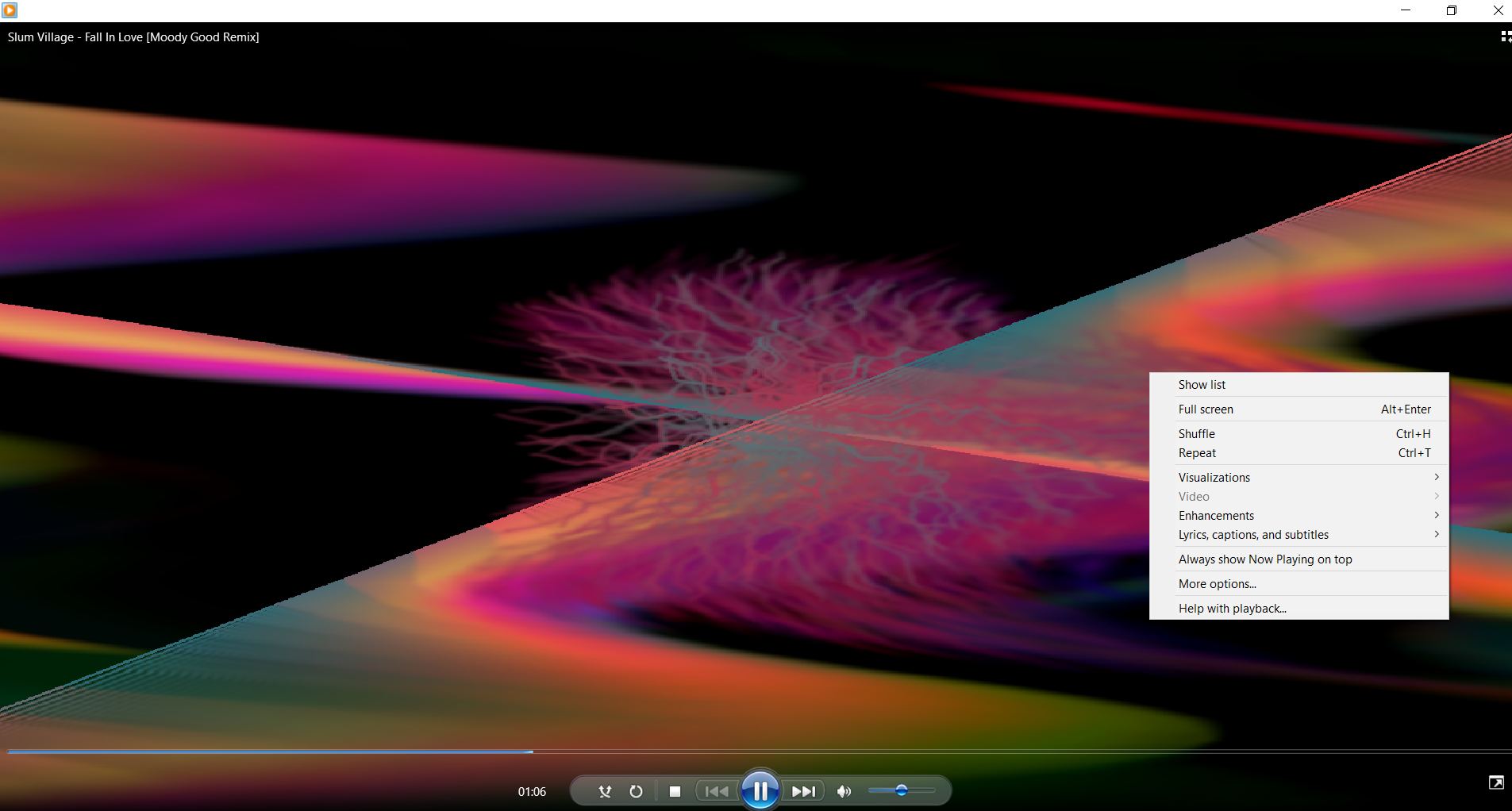 Visual Media Generation
SYQEL uses the power of AI to automatically react to any designated audio input and generate visuals for you in real time. The SYQEL app does all the work of creation, so it's very easy to use.

You can install some of the 15 visualization types offered in the Microsoft store. But otherwise, that's all Windows Media Player has to offer.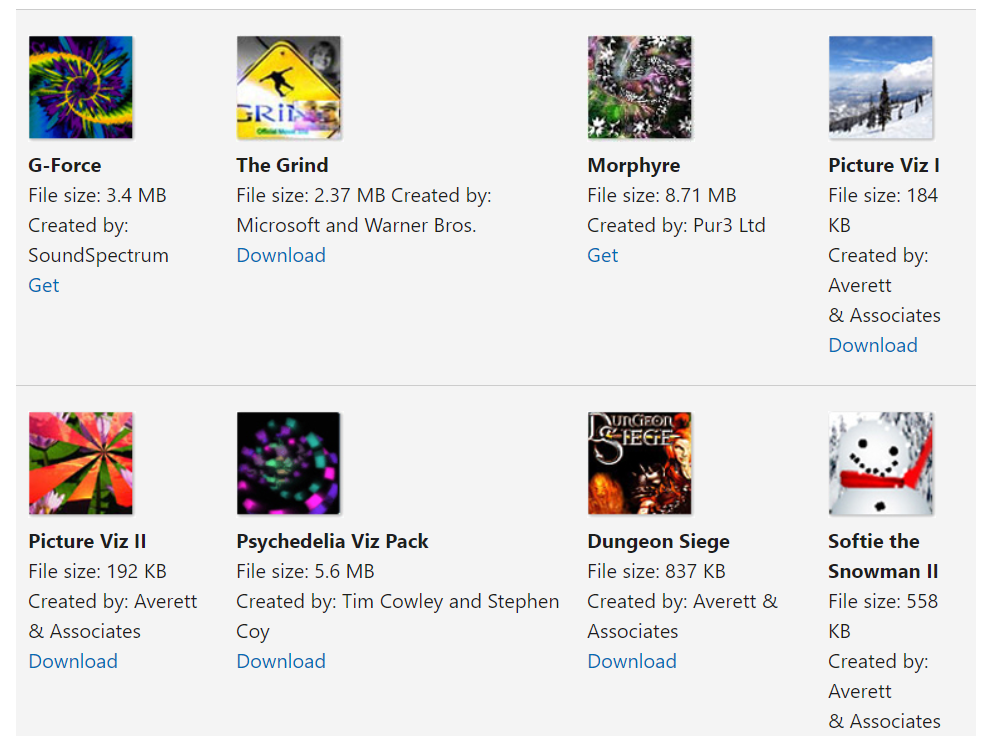 Learning Curve and Fine-Tuning Visuals
The learning curve with Windows Media Player is minimal. This is because the app is limited in features, and is therefore very straightforward to use.

SYQEL requires no training, as machine learning has, in a sense, learned how to perfectly compose visuals for you. The only "fine-tuning" you have to do is choosing how long a visual stays on-screen, and how long it takes to change to the next. You can also choose your mood, but otherwise, you're good to go.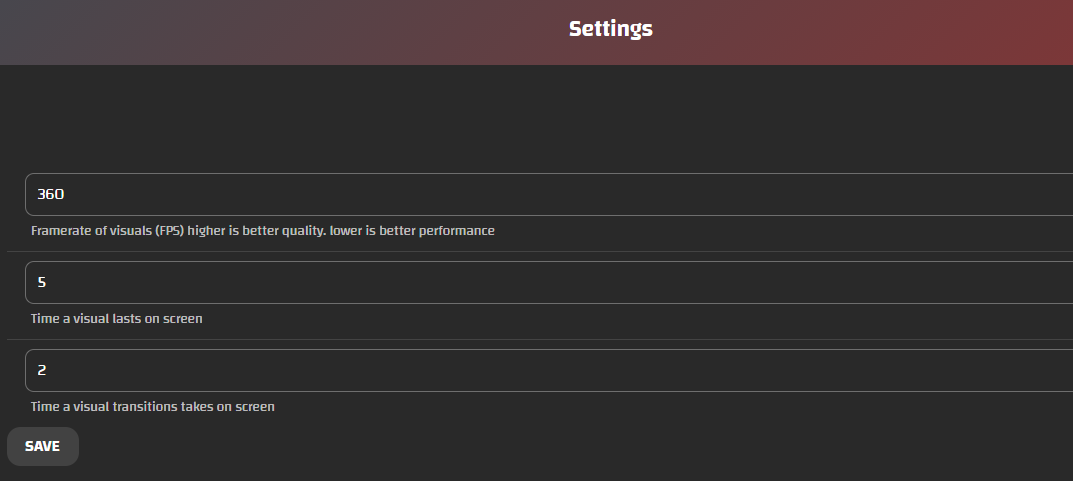 It comes down to the quality of your show.
VJing is an art. It requires software that can perform as well as you can. Is your show not worth paying a one-time fee for a lifetime of beautiful performance visuals, that takes no time to set up at all? If you want to show the world a show they'll never forget, with just about no effort on your part, then SYQEL is the music visualizer for you.
---
visualize your music with syqel. start now for free.
SYQEL is easy to set up. Watch this tutorial and demo below: