Compare SYQEL and Resolume: Music Visualizer vs. Live Music Video Mixer
Both of these products are meant to create beautiful visuals during live shows. But the real difference between them is this: SYQEL is a music visualizer, while Resolume is a live music video mixer. The SYQEL AI-powered app works within minutes. It reacts to your audio and starts generating visuals for you, making visuals very easy to set up and use. Resolume requires you to create visuals from scratch that can then be modified during a live show.
SYQEL vs. Resolume: A Very Fast and Simple Feature Comparison
| Feature | | |
| --- | --- | --- |
| Software Compatibility | Windows/Mac | Windows/Mac |
| Visual Set Design Time | 0 minutes. SYQEL generates visuals in the moment. | Dependent on experience |
| Livestreaming Connectivity | Twitch, YouTube, Facebook, OBS, Twitter | Twitch, YouTube, Facebook, OBS, Slack, Zoom |
| Visual Quality | 8K ready | 4K ready |
| Number of Included Visuals/Transitions | 50,000+ | 70 (Version 7.3.1 rev) |
| Audio Input Source | Any | .wav, .mov, .avi |
| Visual automation | Always | Loop visuals, but never automatically audio-reactive |
| Audio Freedom | Change your audio set at any time, SYQEL reacts. | Can't change audio, or visuals/transitions won't work. |
| Upgrades | Automatic (free) | € 79-219 |
| Updates | Automatic (free) | Free for 12 months. Then you must renew license. |
| Price | $299 Lifetime Software License | € 299-799 Annual License |
Want to try it? Get your free SYQEL account and visualize music now!
SYQEL vs. Resolume:
An In-Depth Feature Comparison
Which product best suits your needs?
Software Compatibility
SYQEL can be downloaded as a desktop app on Windows/Mac. There are very few system requirements to use the app. It can also act as a web-based app. SYQEL can be set up so that it receives any audio source: a desktop, a microphone, you name it. The app can be connected to your Twitch, YouTube, and Facebook accounts for livestreams using your own personal DJ URL.

Resolume software can be downloaded on Windows/Mac. There are more system requirements, including pro graphics cards, processor types, and VRAM capabilities. Resolume has video input and output capabilities, as it is intended to create music videos and modify them in real time.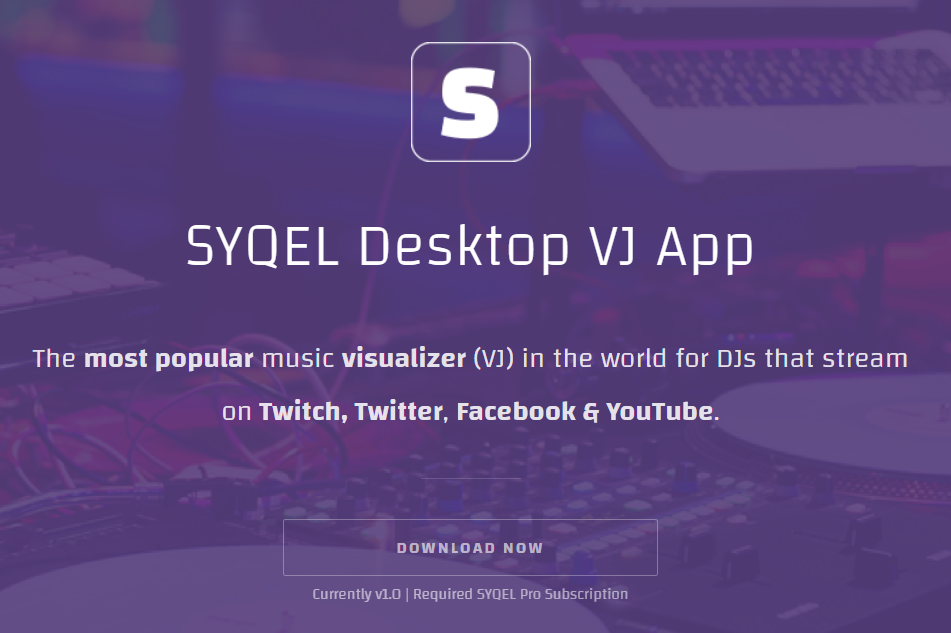 Time Spent Setting Up and Using Software
After downloading Resolume, you must configure your interface. You learn how to use the interface through several tutorials (one tutorial pictured on the right). Then you have to import media and may need to purchase other plugins. Then compose visual decks and mix them during shows.

With SYQEL, you just download the software on your PC. Choose your audio input (laptop, microphone, whatever you choose) from your online account and open the desktop app. The app immediately starts visualizing. Modify the framerate, visual duration, and transition times. Modify your set and SYQEL will adjust automatically. It takes 5 minutes to set up and start using SYQEL.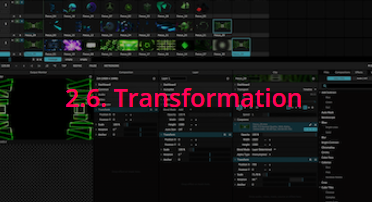 Ease of Software Usage
SYQEL uses the power of AI to automatically react to any designated audio input and generate visuals for you in real time (like the visual pictured on the left.) The SYQEL app does all the work of creation, so it's very easy to use.

Resolume allows you to control everything from visual inputs to blending and transitions, to audio effects. While this lends itself to highly personalized showtime visuals, you have to take the time to vary these controls.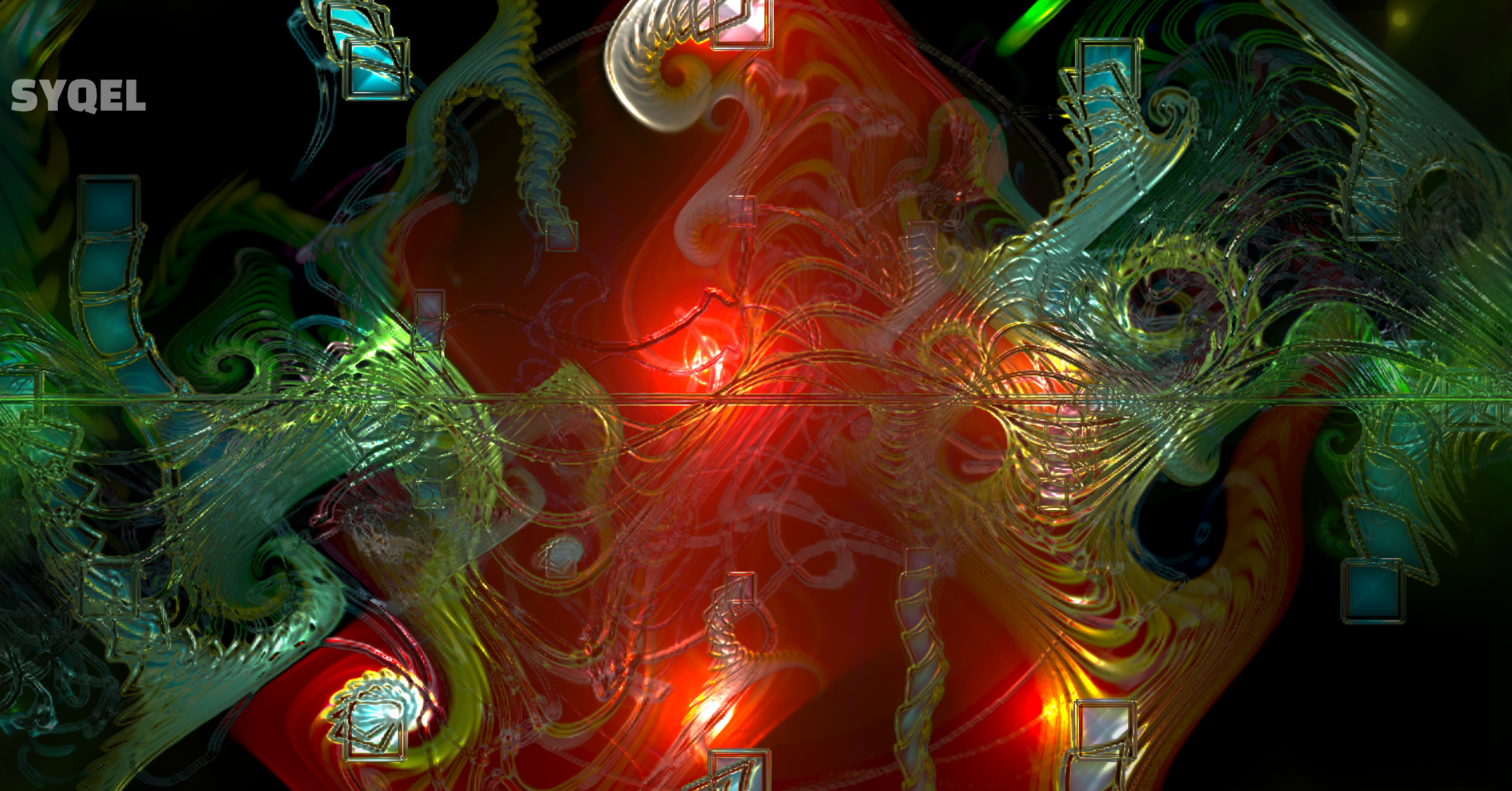 Visual Media Generation
SYQEL is preloaded with over 50,000 8K ready visuals and 120+ moods to choose from. Set your framerate, visual duration, and transition duration on your online account. A higher framerate creates sharper quality visuals, while a lower framerate promotes better performance on the part of your desktop. Since SYQEL's visuals are preloaded and audio-reactive, you do not need to source visuals or so any visual set up before a show. You also have complete freedom to vary your set in the moment, as SYQEL is not tied to any specific audio ordering.

Resolume requires you to build/import your own visuals and transitions, and the software is 4K ready. You have to use your own media files. Or, you can purchase visuals from Juicebar, Resolume's visual plugin store. You can also purchase from third-party visual plugin platforms, and import them to the Resolume interface. With Resolume, you have to create an audio playlist and match visuals and transitions to that exact playlist.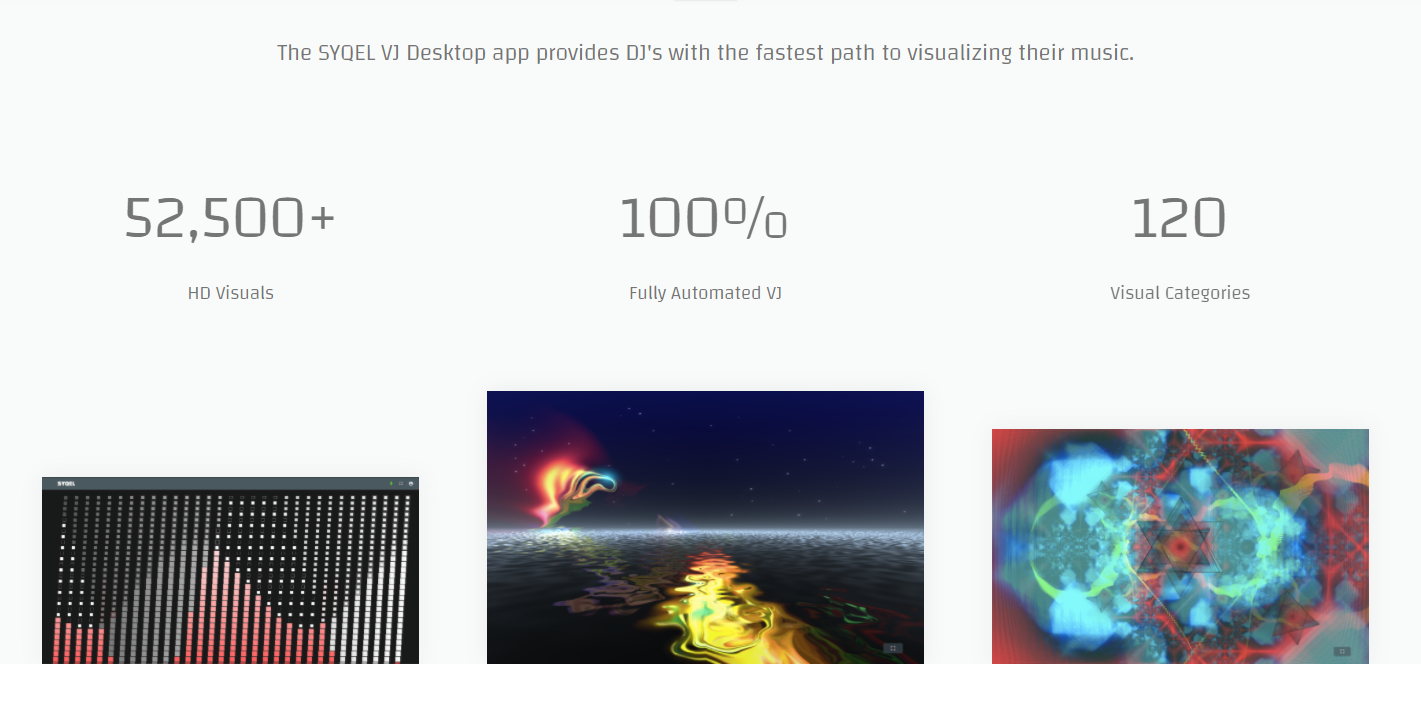 Learning Curve and Fine-Tuning Visuals
Resolume currently has 7 chapters of training lessons, a combined total of 40 video lessons (Version 7.3.1 rev). 5 chapters are dedicated to the basics of building a performance set. The next 2 are fine-tuning.

SYQEL requires no training, as machine learning has, in a sense, learned how to perfectly compose visuals for you. The only "fine-tuning" you have to do is choosing how long a visual stays on-screen, and how long it takes to change to the next. You can also choose your mood, but otherwise, you're good to go.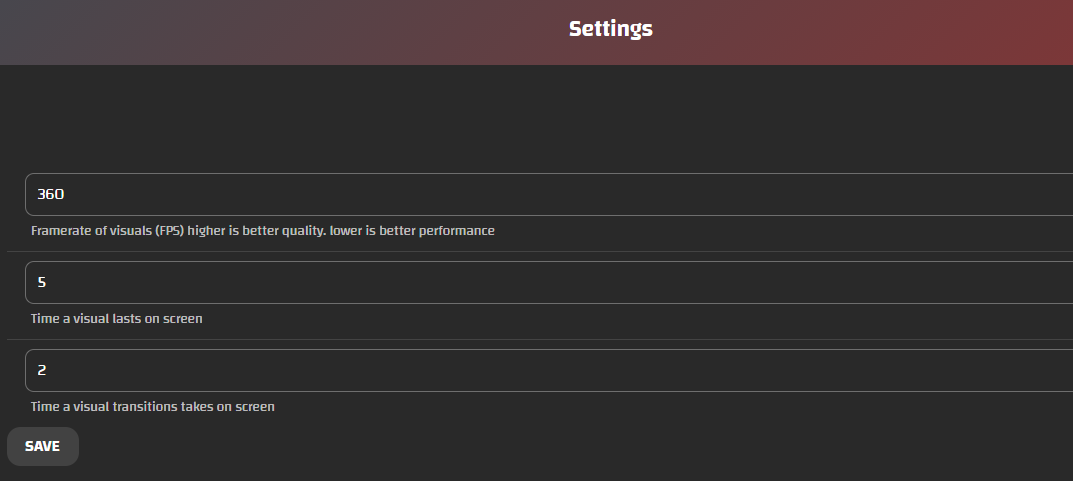 SYQEL ALSO OFFERS MONTHLY AND YEARLY PLANS IF THIS KIND OF CASH IS JUST NOT IN THE CARDS RIGHT NOW.
What about pricing differences?
---
A SYQEL lifetime license entitles you to all current and future SYQEL features and auto-updates. With Resolume, you have to pay for upgrades, and your Resolume product license only covers updates for 12 months.
€ 299
Resolume Avenue Annual License.
After 12 months, you have to renew your license to receive updates. You also have to pay for software upgrades.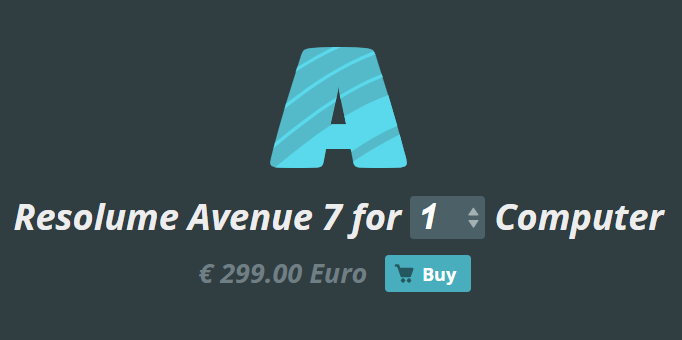 $299
SYQEL Lifetime Software License.
Pay once and receive all current and future visuals, transitions, and features. Auto-updates.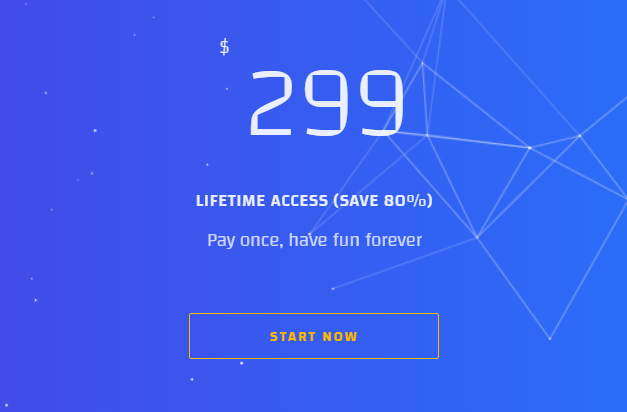 € 799
Resolume Arena Annual License.
After 12 months, you have to renew your license to receive updates. You also have to pay for software upgrades.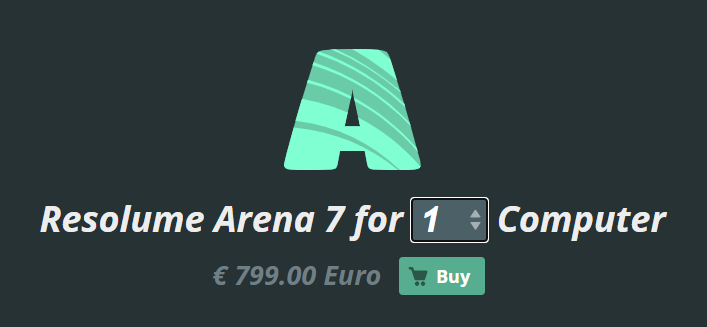 It ultimately comes down to what you need.
Resolume is a music video mixer geared more towards visual artists than DJs. It's also much more useful for large venue shows.
If you are looking for software to visualize music for you, so you don't have to spend time or money doing it all yourself,
SYQEL is the VJ software that will put you on the map in your niche.
---
visualize your music with syqel. start now for free.
SYQEL is easy to set up. View the tutorial and demo below: