SYQEL Desktop VJ App
The most popular music visualizer (VJ) in the world for DJs that stream on Twitch, Twitter, Facebook & YouTube.
---
Download Now
Currently v1.0 | Required SYQEL Pro Subscription
A Super Simple Integration
Add live, reactive visuals to your stream in seconds.
Simply add SYQEL VJ as a window source in OBS.
Watch Demo video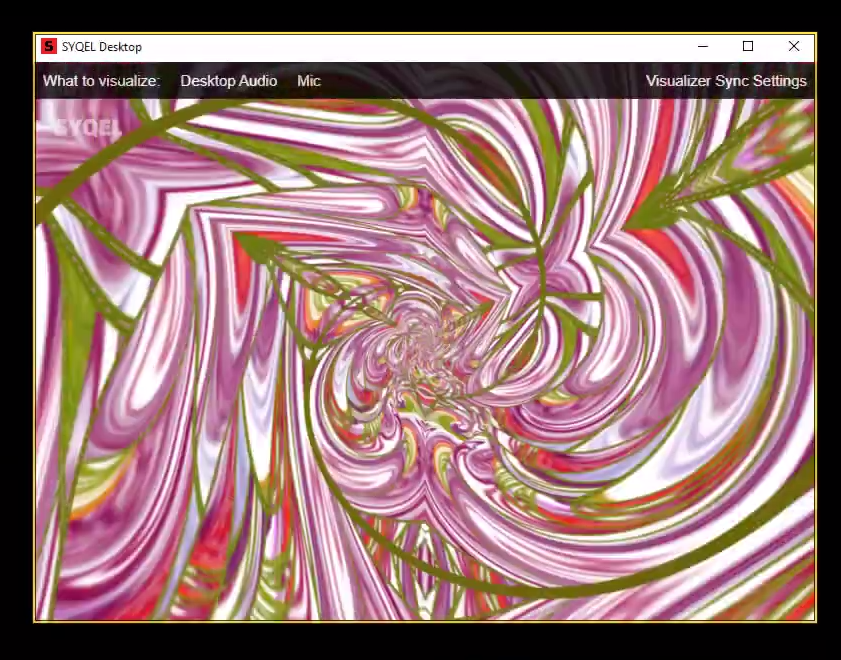 Features
Unique Features
---
Our apps make your streaming sets more immersive.
Easy To Setup, Easier To Run
---
With zero learning curve, you'll love how SYQEL VJ just works.